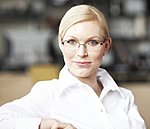 Press Contact
Anna-Greta Tsahkna
Chief Commercial Officer
info@timbeter.com


LATEST PRESS COVERAGE

http://www.forestworldmagazine.com/en/timbeter-new-app-wood-measurements/
http://www.laspolski.pl/archiwum/Aplikacja_do_pomiaru_objzotoncci_drewna_w_stosach_firmy_timbeter,artykul-12242.html
https://www.rmk.ee/organisatsioon/pressiruum/uudised/uudised-2016/rmk-puiduvedudel-hakatakse-timbeteri-abil-virnataiuse-koefitsienti-maarama
http://blumint.co/anna-greta-tsahkna-timbeter
http://news.postimees.ee/4101837/estonian-company-digitizing-lithuanian-forestry?utm_source
http://www.aripaev.ee/kasulik/2016/09/21/kuidas-panna-alustav-ettevote-raha-teenima
http://thedukeofyork.org/entrepreneurship/pitchpalace-estonia-2/attachment/timbeter-pitch-pitchpalace-estonia/
Timbeter winning the Pitch at Palace competition in June 2016
PRESS & MEDIA
Assets and information for our users and the media. For media inquiries, contact
info@timbeter.com
TIMBETER is an innovative mobile-device based solution that enables quick, accurate, effective and transparent measurement of timber.
This digital data exchange can be utilised for management of the entire supply chain. All the required data (volume, number of logs, log diameters, location) are available in digital form, reducing human error and enabling quick reporting and data processing.
Timbeter is making the forestry sector more efficient and transparent.
Founded in 2013HQ in Tallinn, Estonia10 000+ usersAvailable in 8 languagesMeasured more than a million cbm!MEDIA KIT
Please use our logo only on solid colour surfaces, leaving some space around it and do not crop, stretch or pinch it.

SHORT VIDEO

More videos available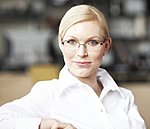 Press Contact
Anna-Greta Tsahkna
Chief Commercial Officer
info@timbeter.com


LATEST PRESS COVERAGE

http://www.forestworldmagazine.com/en/timbeter-new-app-wood-measurements/
http://www.laspolski.pl/archiwum/Aplikacja_do_pomiaru_objzotoncci_drewna_w_stosach_firmy_timbeter,artykul-12242.html
https://www.rmk.ee/organisatsioon/pressiruum/uudised/uudised-2016/rmk-puiduvedudel-hakatakse-timbeteri-abil-virnataiuse-koefitsienti-maarama
http://blumint.co/anna-greta-tsahkna-timbeter
http://news.postimees.ee/4101837/estonian-company-digitizing-lithuanian-forestry?utm_source
http://www.aripaev.ee/kasulik/2016/09/21/kuidas-panna-alustav-ettevote-raha-teenima
http://thedukeofyork.org/entrepreneurship/pitchpalace-estonia-2/attachment/timbeter-pitch-pitchpalace-estonia/
Timbeter winning the Pitch at Palace competition in June 2016